New tendencies in bathroom decorating
When it comes to bathroom decorating details, as in this bedroom-bathroom combination, or in standard bathroom for more users, the only principal is – nature. Bathroom, the most intimate part of every apartment is recently being transformed by becoming more nature style oriented.
Bathroom without walls
The latest trend in bathroom decorating is to tear down the walls and connect the bathroom with your bedroom, making it you own private bathroom reserved especially for you. Bed is separated from the bathtub only by screens, plaster or glass walls (half walls of glass bricks actually).
Bathrooms are bright, usually white, decorated with nature associated elements. This way you will have your own wellness center just a few steps away from your bed. Every day relaxation that doesn't cost you anything. Spring is the perfect time of year to make some changes. Why not start with your bathroom. What to do first? Just go one step at a time.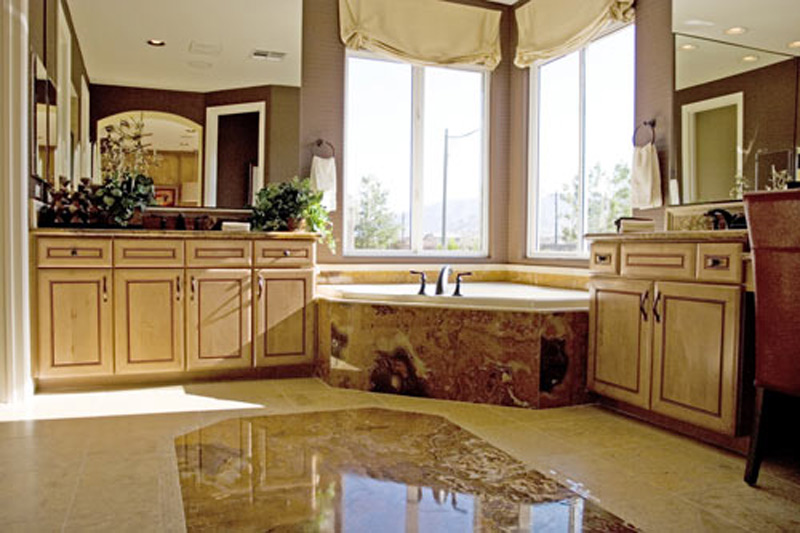 Shower instead of a wardrobe
Most houses or apartments have small bathrooms shared by all occupants. Just your own private corner for washing your face and showering (toilet is not included in this idea) sounds like a really good idea. If you have a large enough bedroom, why not install a bathtub or a hydro massage unit instead of one of your wardrobes. Screen, curtain or a glass mini wall will provide you enough privacy, as already mentioned. Sink can also be installed in one part of the room. If you go ahead with this idea, be aware that the rest of your bedroom has to be furnished lightly and not cluttered with furniture in order to achieve the right effect.
Bathroom decorating ideas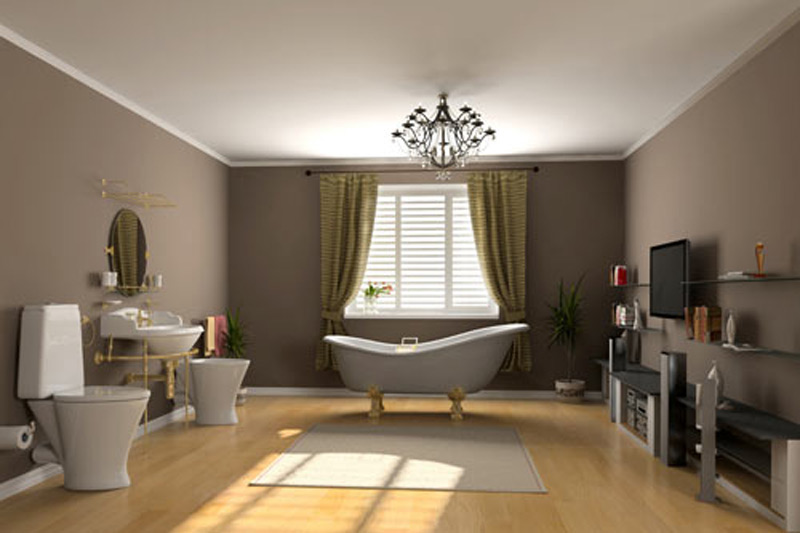 Nature should be your motif when decorating your bathroom. Use objects you found by the river or by the see. That can give certain flair to your bathroom. Do not forget, most people spend one tenth of their lives in the bathroom. In stead of dark use tiles with bright colors. Instead of plastic, use bathroom furniture made out of wood or some other natural material. It is good to have a bath tub in your bathroom because you can decorate it with a lot of natural elements. Stones are absolute hit these days.
Stones around bathtub in combination with scented candles will create a perfect relaxing atmosphere. You can also add shells and other elements of the sea to spice up your bathroom. Plants are also a must have in the bathroom. Bamboo branch in a simple see through glass vase will give a touch of elegance to your bathroom. Bamboo plants are easy to grow and they do not need bright light. Bathroom conditions are also suitable for orchids, begonias and dieffenbachia. Plants in your bathroom, not only look beautiful but are also very useful decreasing the level of humidity in the air.
Soft curtains
In Modern bathroom designs soft white fabric curtains for the bathroom window will make a nice contrast to the smooth surfaced sanitary objects. Bright colored radiators and towel warmers can also give a nice touch to your bathroom. Of coarse do not forget a beautiful well framed mirror chosen especially according to your taste. These are some of the ideas for your bathroom. If you are guided by the simple principles "the less is more" and "nature is in fashion" you can never go wrong with your bathroom design.