New Trends in Bathroom Design
Be inspired by the top trends in bathroom renovation, redefining modern living spaces. This article will delve into new techniques and designs that seamlessly blend contemporary aesthetics with natural elements, creating a harmonious and refreshing bathroom space. Find out how these innovative trends can transform your bathroom into a sanctuary of tranquility and style, bringing the beauty of nature indoors.
Bathroom Without Walls
The new trend in bathroom design transcends traditional walls, creating a seamless connection between your bedroom and a private oasis exclusively for you. It is an arrangement where stylish partitions, minimal plaster, or sleek glass walls (featuring half-walls constructed with glass bricks) separate the bed and bathtub.
Within arm's reach of your bed, create your very own personal sanctuary akin to a wellness center. Indulge in daily relaxation without any additional expense. Seize the perfect opportunity to embark on a transformative journey, beginning with your bathroom. Take it one step at a time and discover where the path leads you.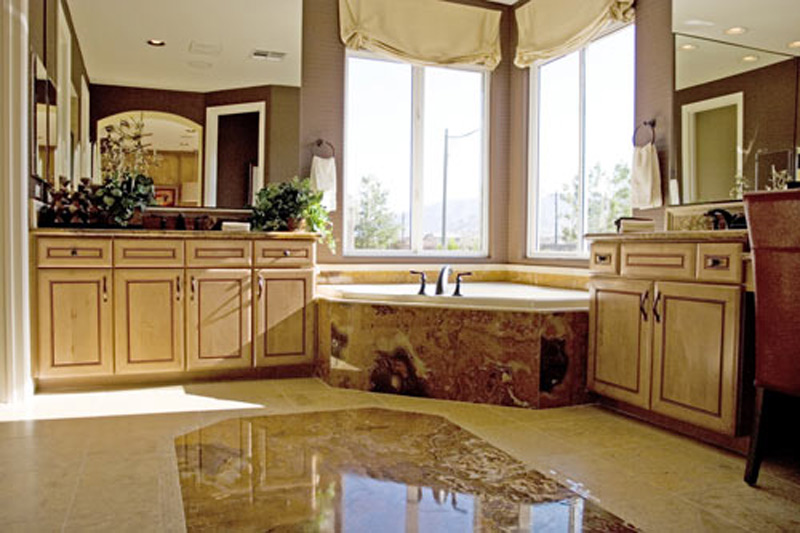 Shower Instead of a Wardrobe
Most houses and apartments have small shared bathrooms. Just your own private corner for washing your face and showering (toilet not included) sounds like a really good idea. If you have a large enough bedroom, why not install a bathtub or a hydro-massage unit instead of one of your wardrobes? A partition, curtain, or glassed mini wall will provide enough privacy. Placing the sink in a designated area adds to the distinctive layout. If you go ahead with this idea, keep in mind that the rest of your bedroom should not be cluttered with furniture. The space should exude freedom rather than resembling the tiniest studio apartment in the world. 
Bathroom Decorating Ideas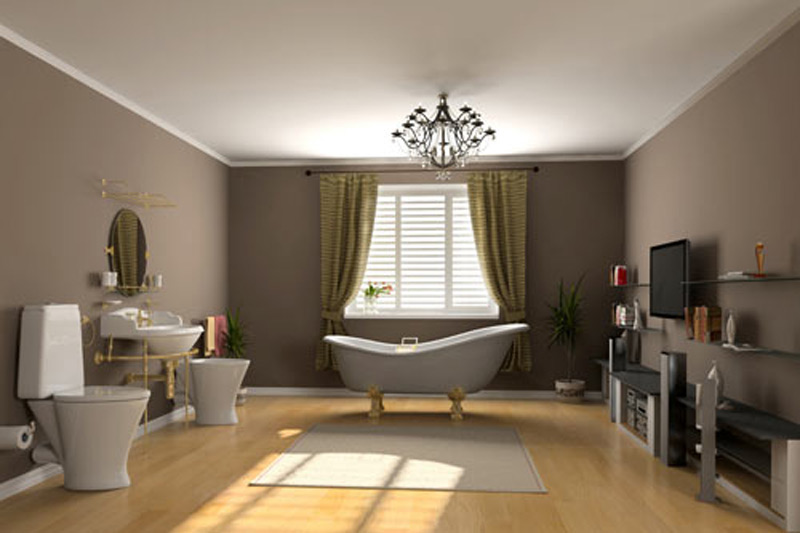 Let nature be your inspiration when designing your bathroom. Use items found by the river or sea to add a unique touch. That can give a certain flair to your bathroom. Do not forget, most people spend one-tenth of their lives in the bathroom. Instead of dark, use tiles with bright colors. Instead of plastic, use bathroom furniture made of wood or some other natural material. Stones are an absolute hit these days. You can decorate a bathtub with different natural elements. 
Stones around the bathtub and scented candles will create a perfect relaxing atmosphere. You can add seashells and other coastal-inspired elements. Plants are a must-have in the bathroom. Bamboo branches in a simple see-through glass vase will give a touch of elegance to your bathroom. Bamboo plants are easy to grow and do not need bright light. The bathroom is also suitable for orchids, begonias, and dieffenbachia. Plants in your bathroom look beautiful, and they are also very useful in decreasing the humidity in the air.
Soft Curtains
In Modern bathroom designs, soft, white fabric curtains for the bathroom window will make a nice contrast to the smooth surfaced sanitary objects. Bright-colored radiators, towel warmers, and a well-framed mirror can also give a nice touch. These are some of the ideas for your bathroom. By embracing the principles of "less is more" and "nature is in fashion," you can never go wrong in achieving a stylish bathroom design.