Ceramics tile for living room
It is common to place tiles in bathrooms, kitchens and terraces. The most frequent foundations in other rooms are parquets or other similar materials. However, modern trends (in some countries traditional) propose the use of tiles, ceramics or mosaics on other parts of flats, such as dining rooms, living rooms, bedrooms, etc.
Tiles can add up to the level of sophistication or make your place more beautiful. They are one of the most versatile things you can find in your homes. They demand less time for installation as well as for removal. Their advantages are durability and beauty. Tiles can be divided in two categories: enameled (popular for their decorative character) and unenameled (long lasting and often found in commercial buildings).
Is a ceramics tile floor cold?
Usually people associate tiles with coldness and choose wood instead. But today, when most flats have central heating or perhaps radiant floor heating, ceramics stops to be cold. The coldness was increased by its appearance, but that is not an obstacle anymore to choose ceramics, because they can imitate wood, fabrics or leather.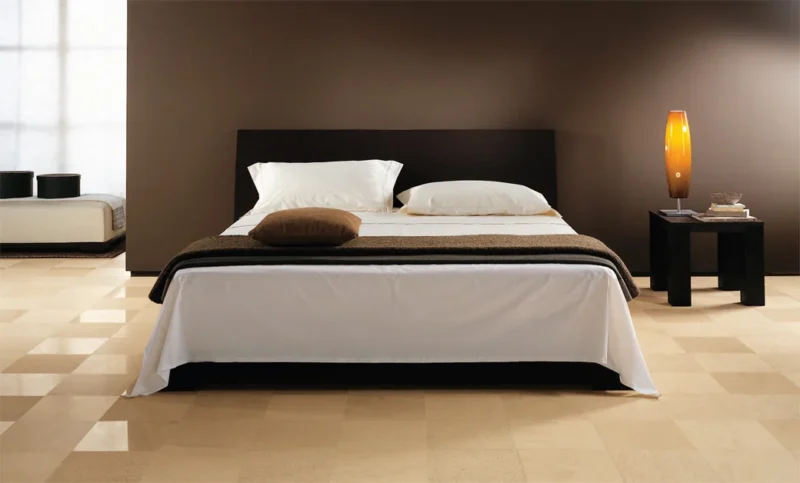 The colours of tiles, their sizes, combination possibilities cannot be found with other materials. Mosaic tiles can be used as bathroom decoration, but they can decorate a wall in any room as well. The mystery and freshness the mosaics offers to the space cannot be achieved by any other material.
Mosaic in the interior looks dynamic, interesting, original and certainly dominates the ambience. And not just in bathroom or in kitchen, but on walls, furniture, floor and on different details. The whole made of bigger or smaller pieces leaves a strong impression in space and looks decorative no matter whether the mosaics is on ceramic tiles or on glass surface, wallpapers, wooden furniture or parquets. When it comes to bathroom interior, small squares are trendy, especially on the walls, which make a large picture with different motives (dolphins, flowers, stars and similar pictures). The floor is more convenient for large dimension tiles, but also fitted in an interesting mosaic.
Natural and artificial stone has been a symbol of modern ambience for several seasons. It looks nice and decorative in the hall, living room and bedroom, especially when it is made of small stone tiles of identical colour or pebbles in different nuances.
A mirror and a photo frame, as well as a vase, a pot or a lampshade look very interesting when they are made of miniature parts. Mosaic is a decorative detail, however it is best to place it on one wall or floor because of its dynamic structure can be hard to look at.